The pair who started it all, Mike and Cynthia Beretta, have been committed to producing wholesome alternatives for families since the purchase of their first farm in Huron County in 1992. As newlyweds, they spent their first few years as a couple learning the ropes of farm life, growing their own family of livestock and experiencing everything the rural and rustic terrain had to offer. Mike and Cynthia started what was to become Beretta Farms by buying two pigs. Neither of them came from a farming background which was both a blessing and a challenge. They named their first two pigs Wilbur and Charlotte, derived from the classic children's novel Charlotte's Web. When they were full grown, they were harvested at a local butcher shop and brought home. All the cuts were then delivered to friends and family of the Beretta's. The experience of these first two pigs changed their lives forever and launched this wonderful journey that has involved the parents and children of both Mike and Cynthia.
After three years, in October of 1995, Mike and Cynthia had the unfortunate experience of losing their barn and their entire family of livestock in a fire. Devastated, the couple reached out for support and in the spring of 1996 on the day of Mikes 27th birthday, the local Mennonite community came out and rebuilt the Beretta barn, forming a lifelong relationship with the family – a day of true celebration. In the year following the family's barn rising, the Beretta's experienced great success, first with the opening of the 'Beretta Butcher Shop' in Brussels, Ontario and then with their products starting to make an appearance on local restaurant menus.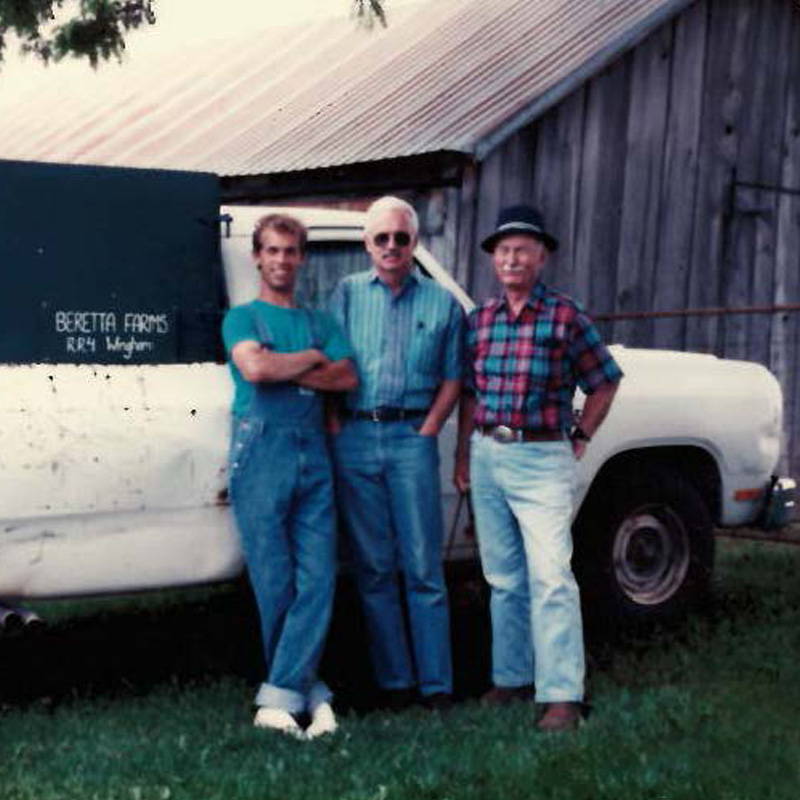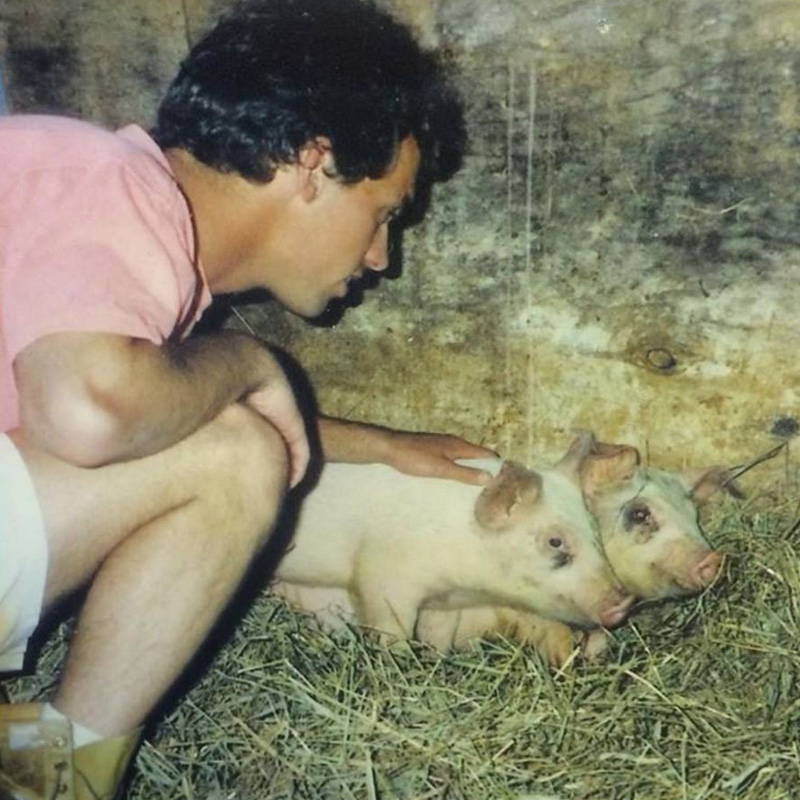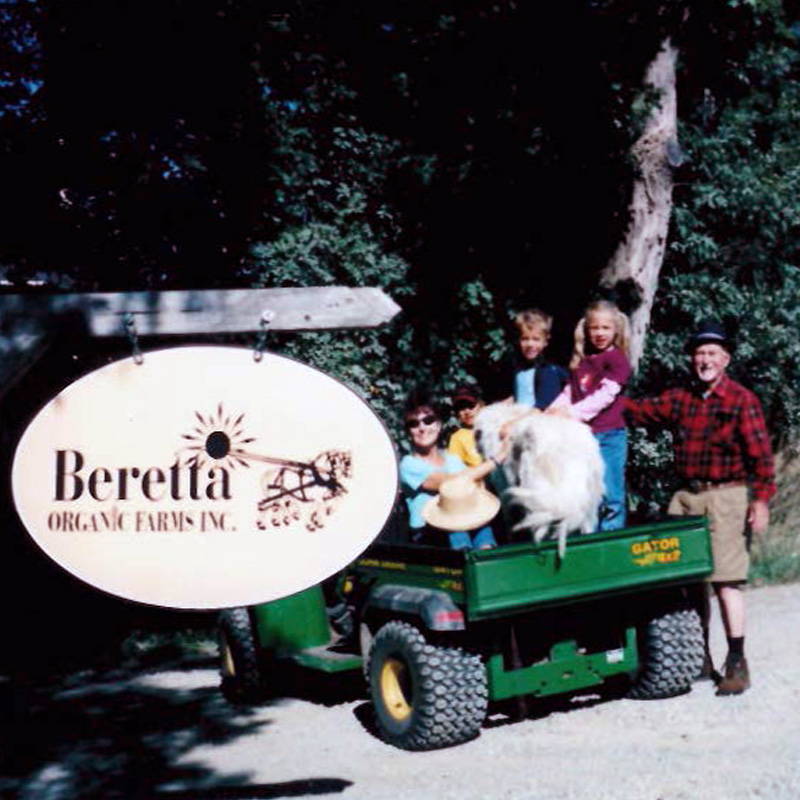 In the summer of 1999, Mike and Cynthia realized in order to continue their success they would need a farm closer to a large urban area. With this decision made, the family was lucky enough to obtain 800 acres of prime agricultural land in King City. The couple's intuition about being close to an urban area was right, and by 2006 Beretta was making regular deliveries to large banner retailers along with a growing number of independent health food stores and grocers.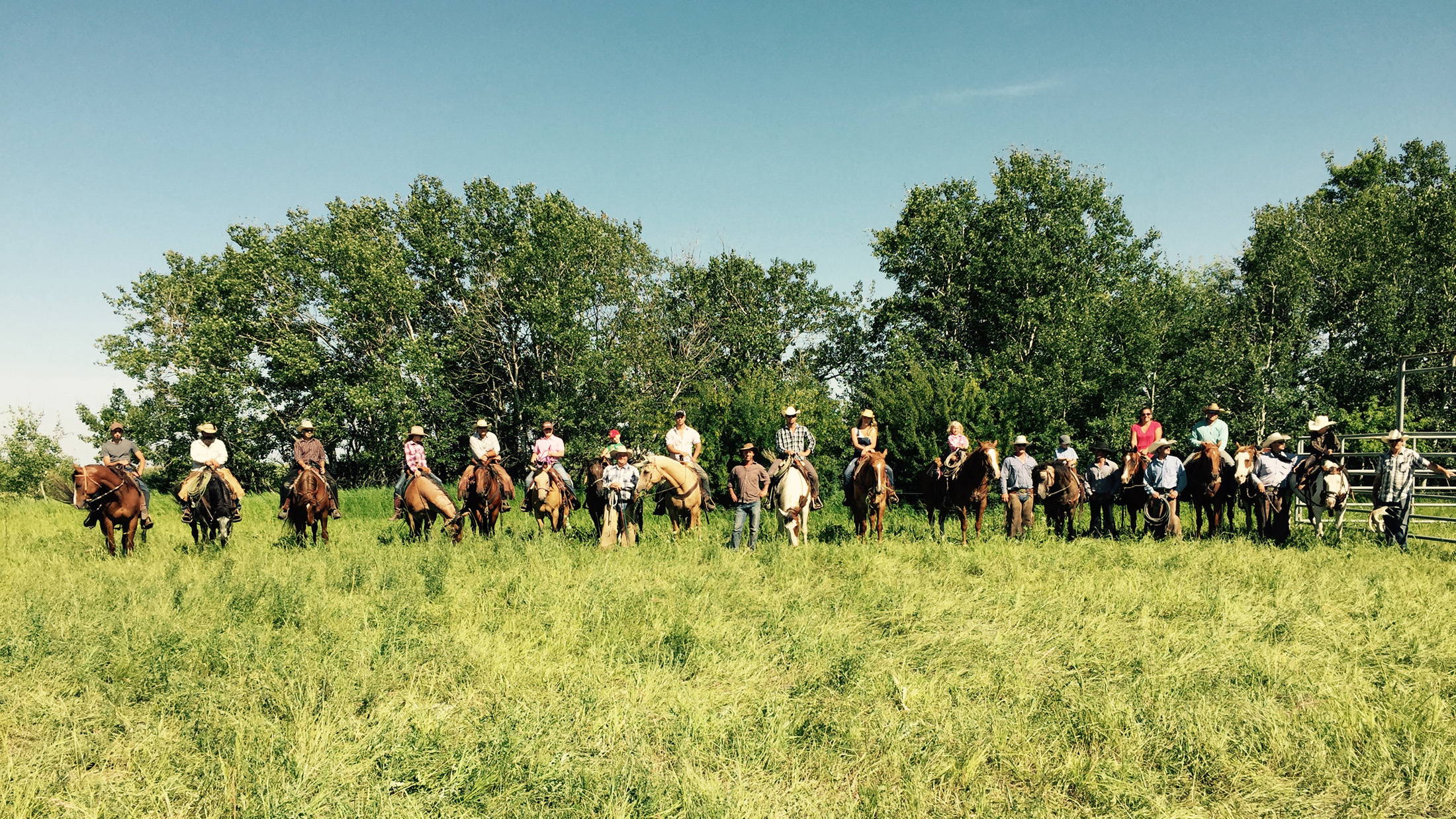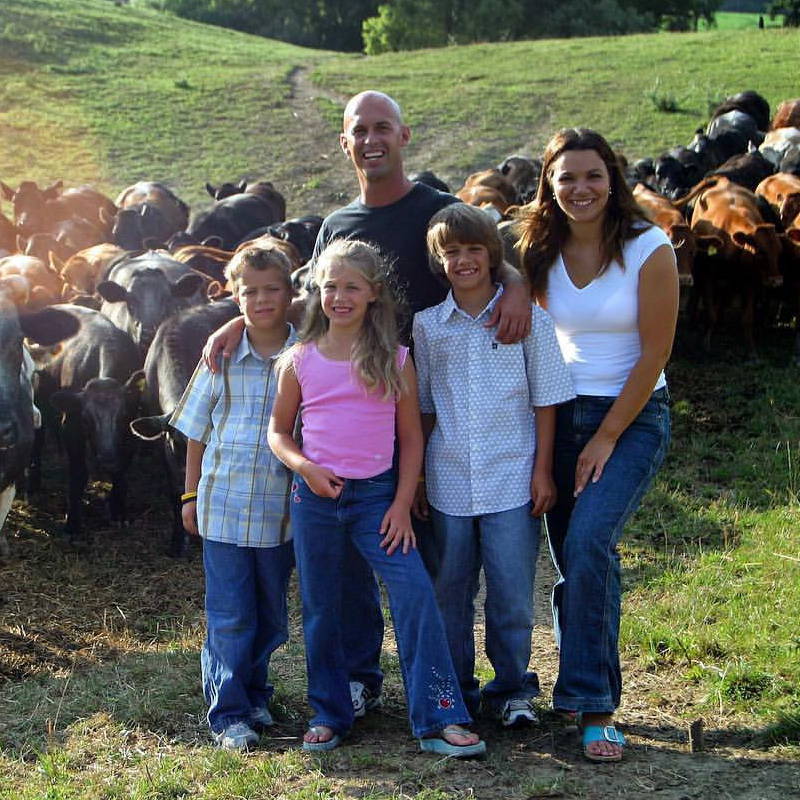 Over the next decade, the popularity of animals raised organically and without the use of antibiotics, or added hormones and steroids grew, providing Beretta with the opportunity to expand its product line and list of restaurant and retailer partners. With this increase in popularity, the King City Farm could no longer keep up with the demand the market was requiring so Mike and Cynthia decided to reach out to ranching families across the country. Now our family is comprised of over 40 ranches who we know and trust, predominantly located in Western Canada. These ranches work to raise Beretta animals using the same practices and values as the original King City location and our products can be found on menu's and store shelves across the country.
HIGHLIGHTS FROM THE PAST 30 YEARS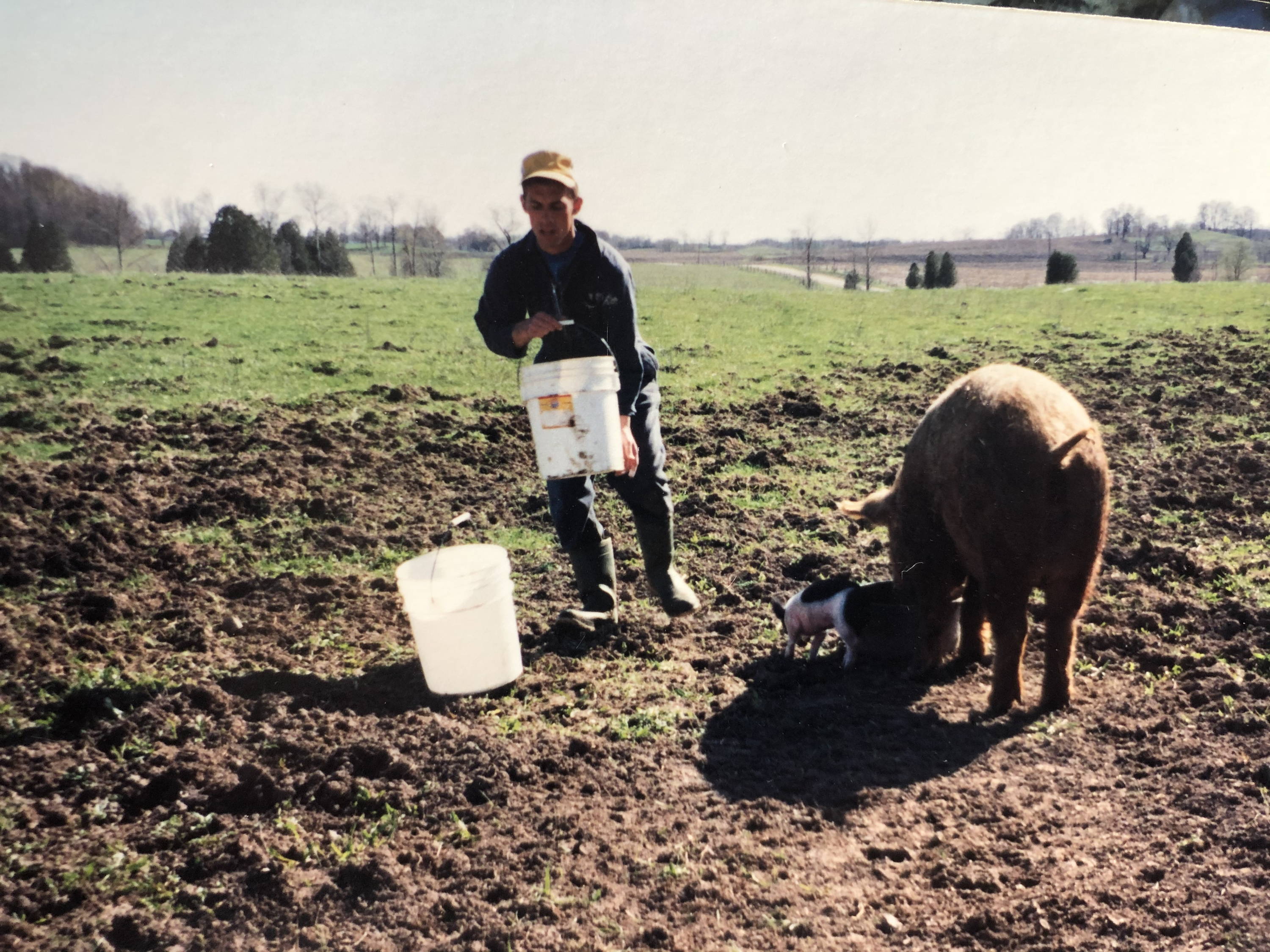 The Beretta's begin raising their first animals, two little pigs.
The Beretta's barn burns down, causing them to lose their entire livestock. While this was a tragedy what followed touched and changed the Beretta's lives forever. The following spring the local Mennonite community came together to help rebuild and raise a new barn for the Beretta's, on the same day Mike turned 27. This turned into a lifelong relationship with the resilient community.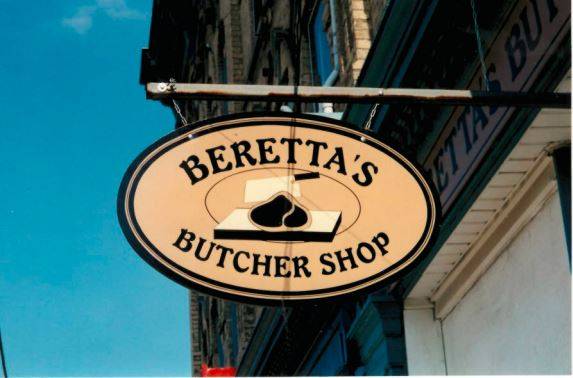 The family opens the Beretta Butcher Shop & Slaughter House in Brussels Ontario, garnering much success and support from the local community. This is the first time the Beretta's venture away from just selling to friends and family.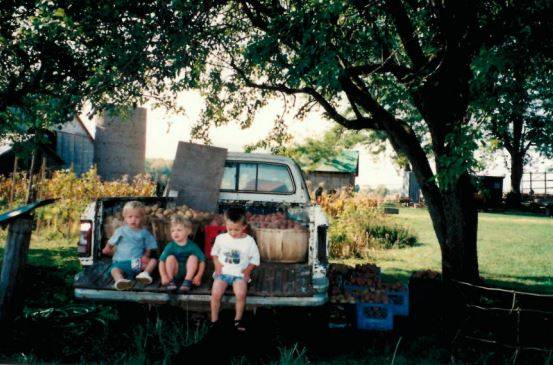 The Beretta farm moves to King City Ontario, as they felt if they wanted to grow and be successful, being closer to an urban center would play a key role in this (they were right!)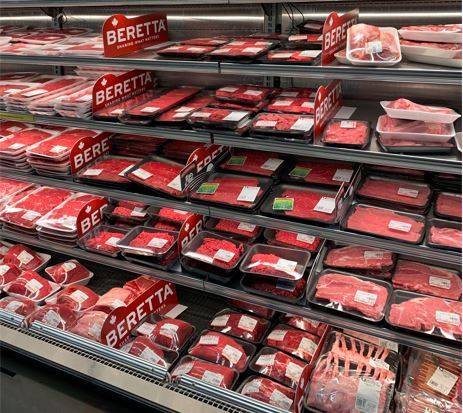 Beretta continues to grow and flourish, partnering with big name brands in Toronto, including Chipotle Mexican Grill, and Loblaws.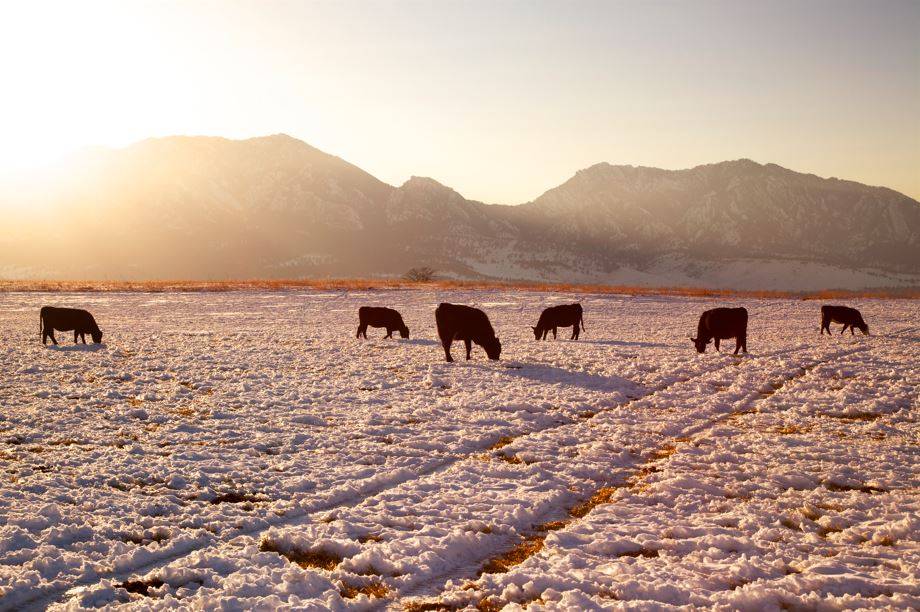 It was around this time that Beretta realized the demand for organic was growing fast and furious, making it no longer possible to only raise cattle in Ontario. Over the next several years the Beretta's traveled around Western Canada, growing relationships with ranchers who shared the same values and beliefs as they did. These ranchers help raise Beretta cattle, following the same strict guidelines as the original King City Farm.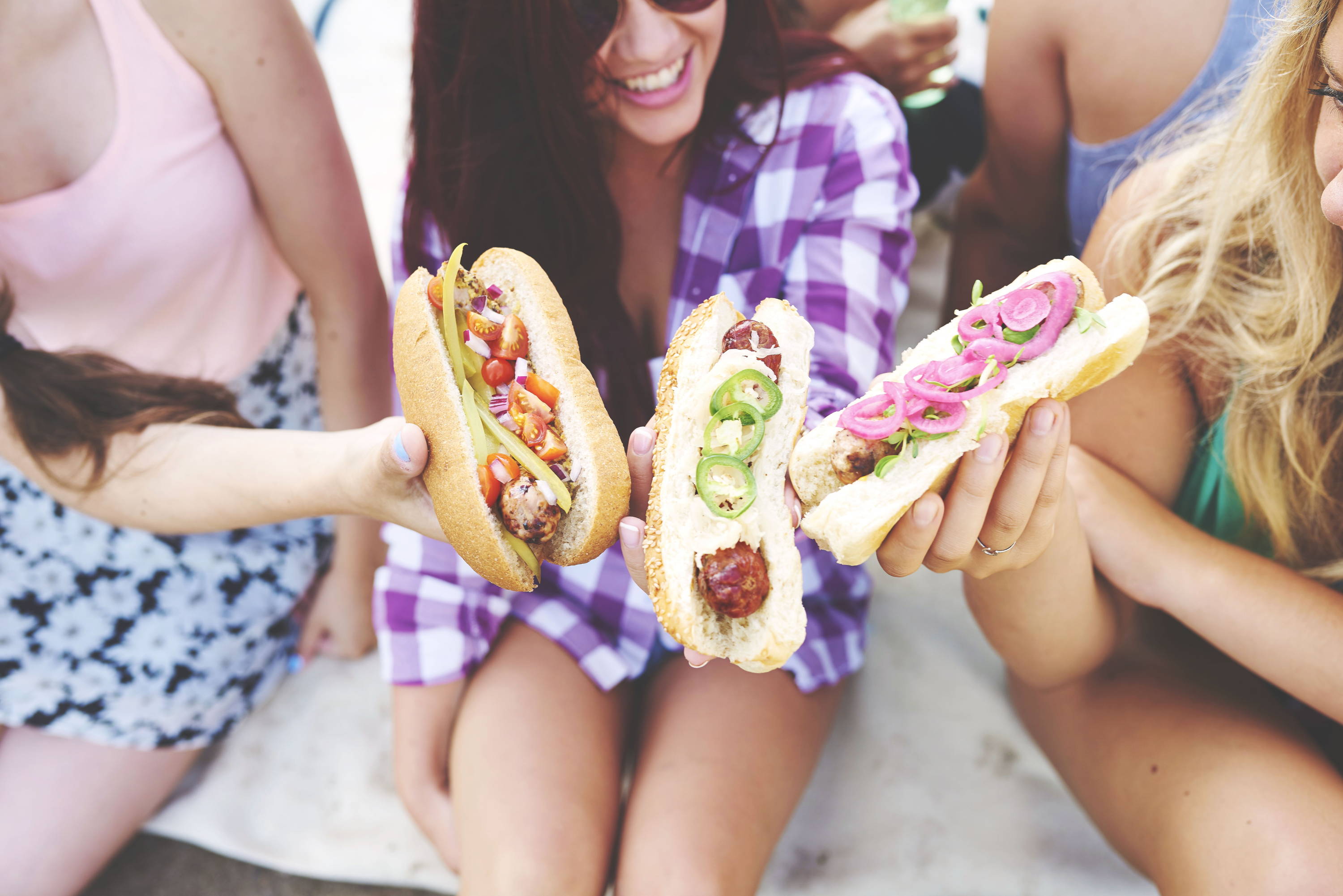 At 20 years old, Beretta's product line has grown vastly, now including beef, chicken, pork, seafood and occasionally bison. Along with raw meats, value add items like hot dogs, sausages, frozen entrees and burgers have been added to the mix.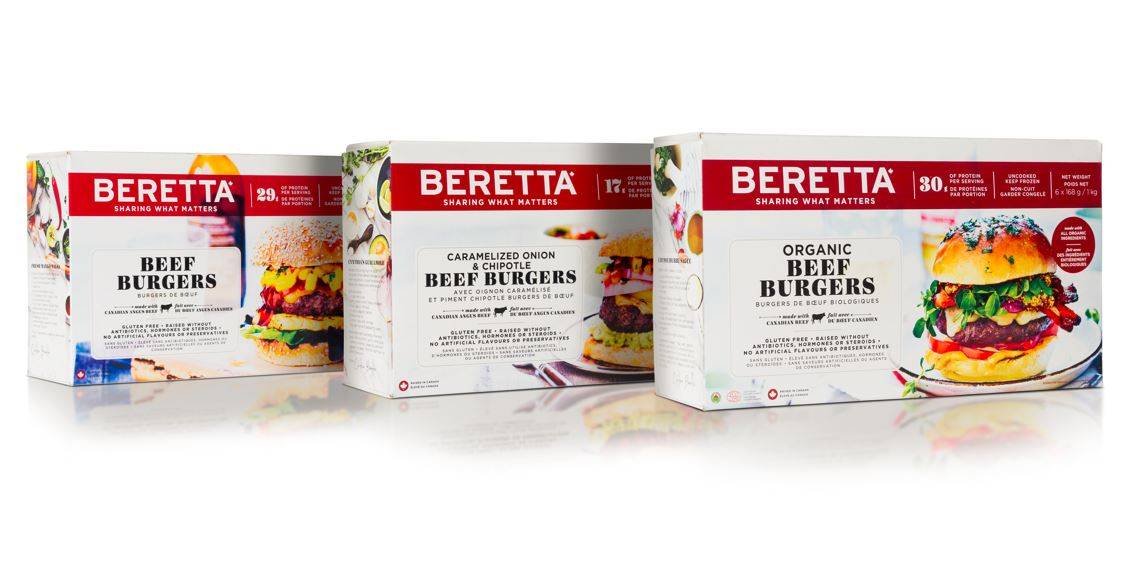 Beretta begins a massive rebrand, affecting the logo, packaging and tagline. The rebrand also includes a series of photoshoots to help support the new 'premium' look the brand has taken on.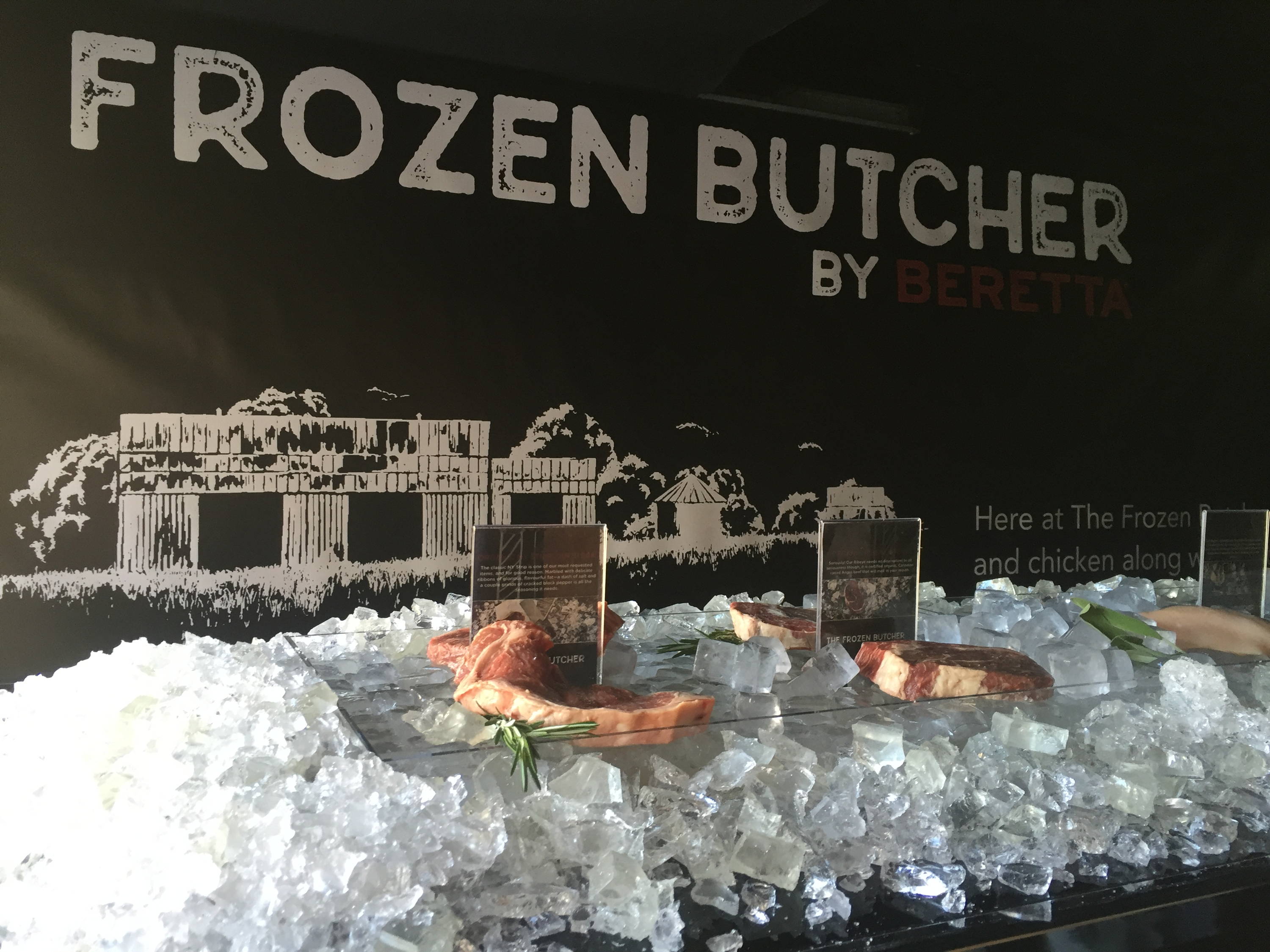 The Frozen Butcher by Beretta is launched. This new e-commerce website is the missing puzzle piece to a question the Beretta's have been asking themselves for years: How do we deliver to doorsteps across Canada?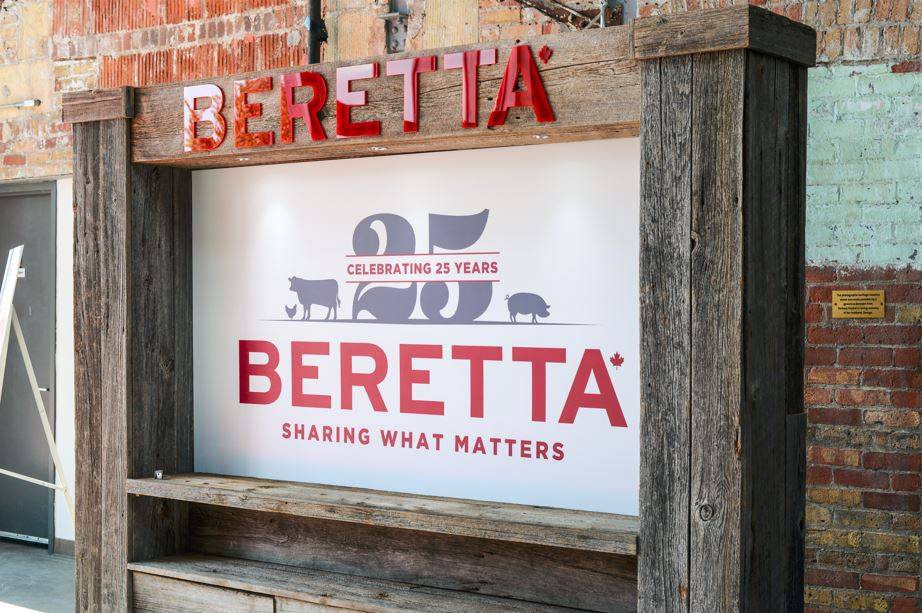 Beretta Farms celebrates 25 years of proudly offering organic and antibiotic and hormone proteins, raised on Canadian family farms.
Beretta Farms moved their head offices to the King City Farm where Cynthia and Mike raised their kids. The Farm House was made into an office space and the ranch became the flagship farm for customers to see.
Beretta Farms partners with Harvey's Canada on their Angus Burger to feed Canadians across the country.
Beretta Farms online store provides Toronto and the GTA with a healthy meat option in the unprecedented times of 2020.
Beretta Farms partners with A&W to provide Canadian grass fed beef in all restaurants across Canada. Lieschen Beretta was featured in multiple commercials televised nationally.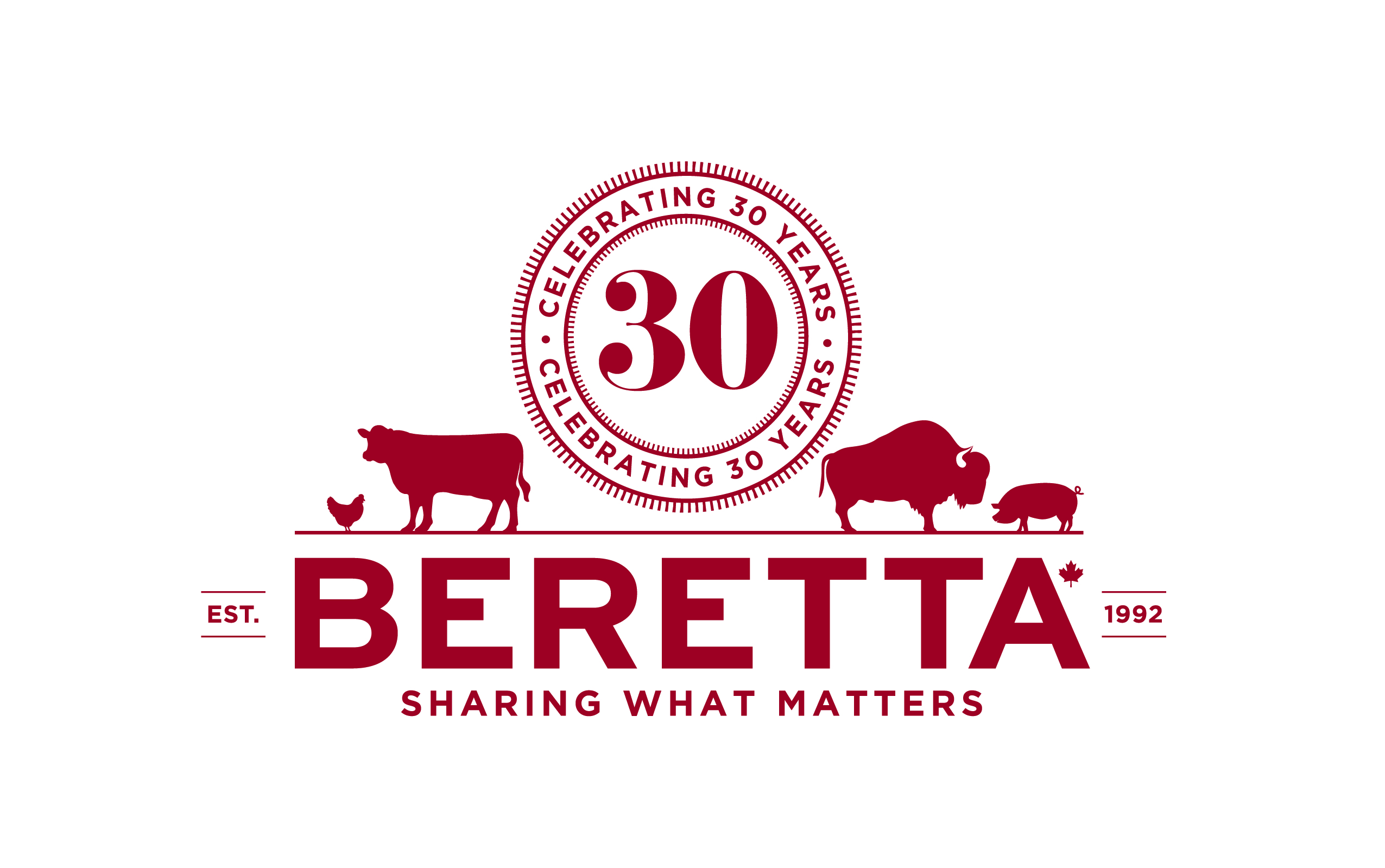 In 2022, Beretta Farms celebrated 30 years of proudly raising and providing Antibiotic & Hormone Free meats globally.
Our story begins on the ranch, but we like to think the next phase of our production is just as important. Our proteins are truly defined by our butcher, his cleaver and the signature butcher's apron. Beretta's superior products are the result of our butchers having honed understandings of muscle structures, bone conformation and traditional craftsmanship. Artisanal butchery is beyond just cutting meat but is the link between animal husbandry and responsible meat consumption. At Beretta our butchers are ethically aware and no part of the animal is put to waste. To our butchers, a filet is someone's dinner.

Whether its grass fed, organic or antibiotic and hormone free, from the moment we begin traditionally raising our exclusively Canadian animals, to the last bite at the family dinner table, we believe in Sharing What Matters.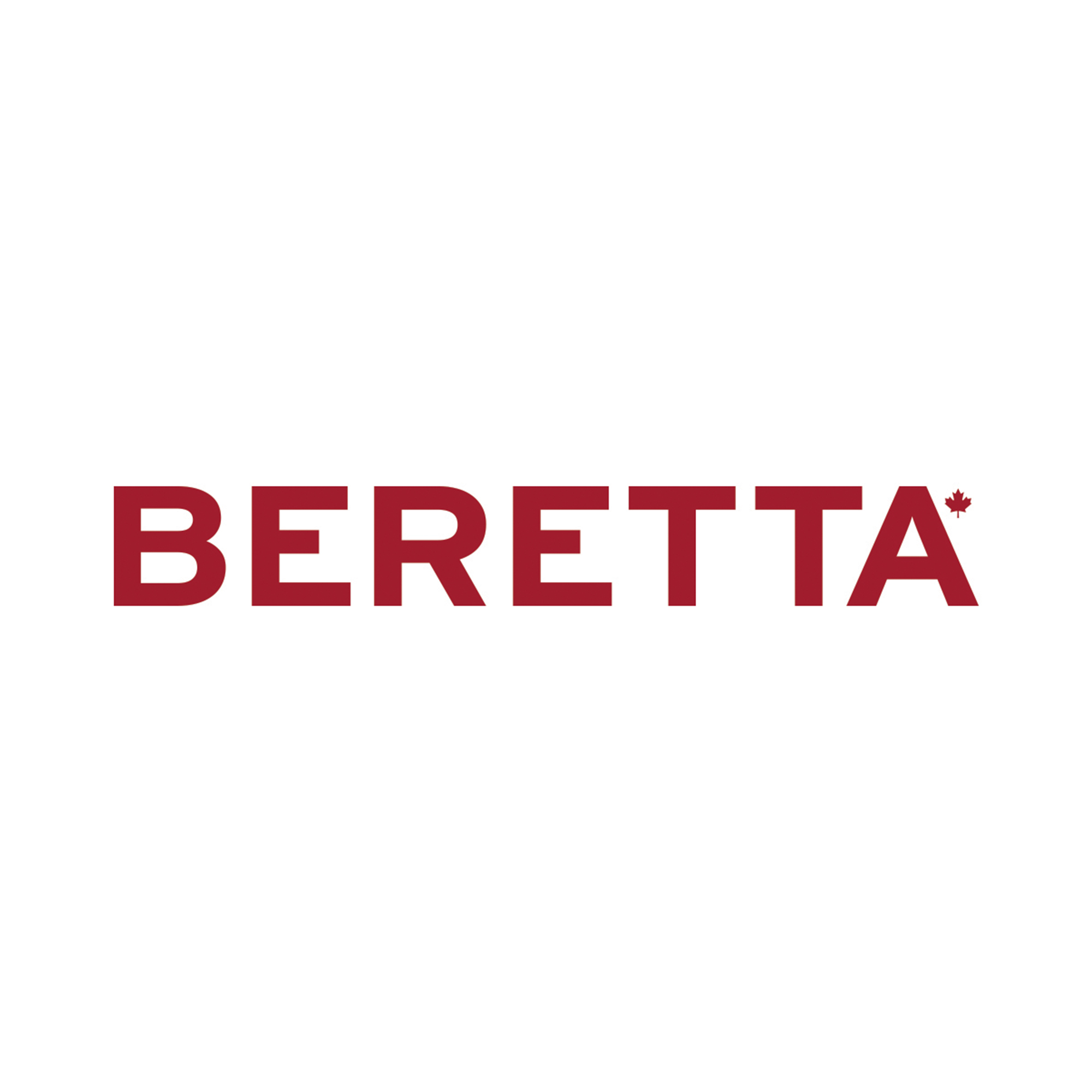 The Beretta brand focuses on organic, grass-fed antibiotic and hormone free beef, chicken, pork, turkey, and value-added items. Beretta is available at grocers across Canada in both national chains and independents. Check out our store locator to find a store near you.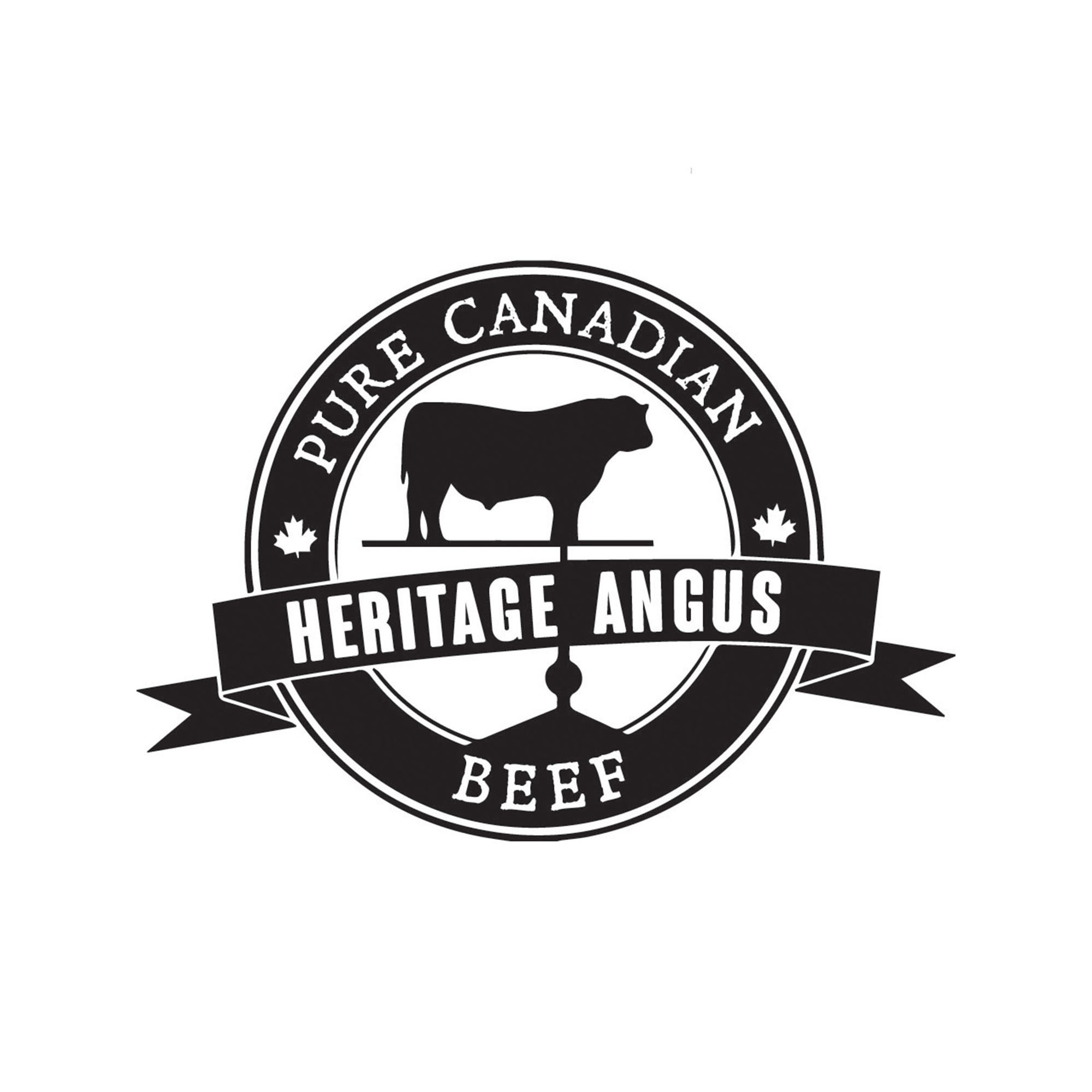 Heritage Angus Beef is the sister brand to Beretta Farms. Heritage Angus Beef is our predominant export brand in EU, UAE and Asia markets.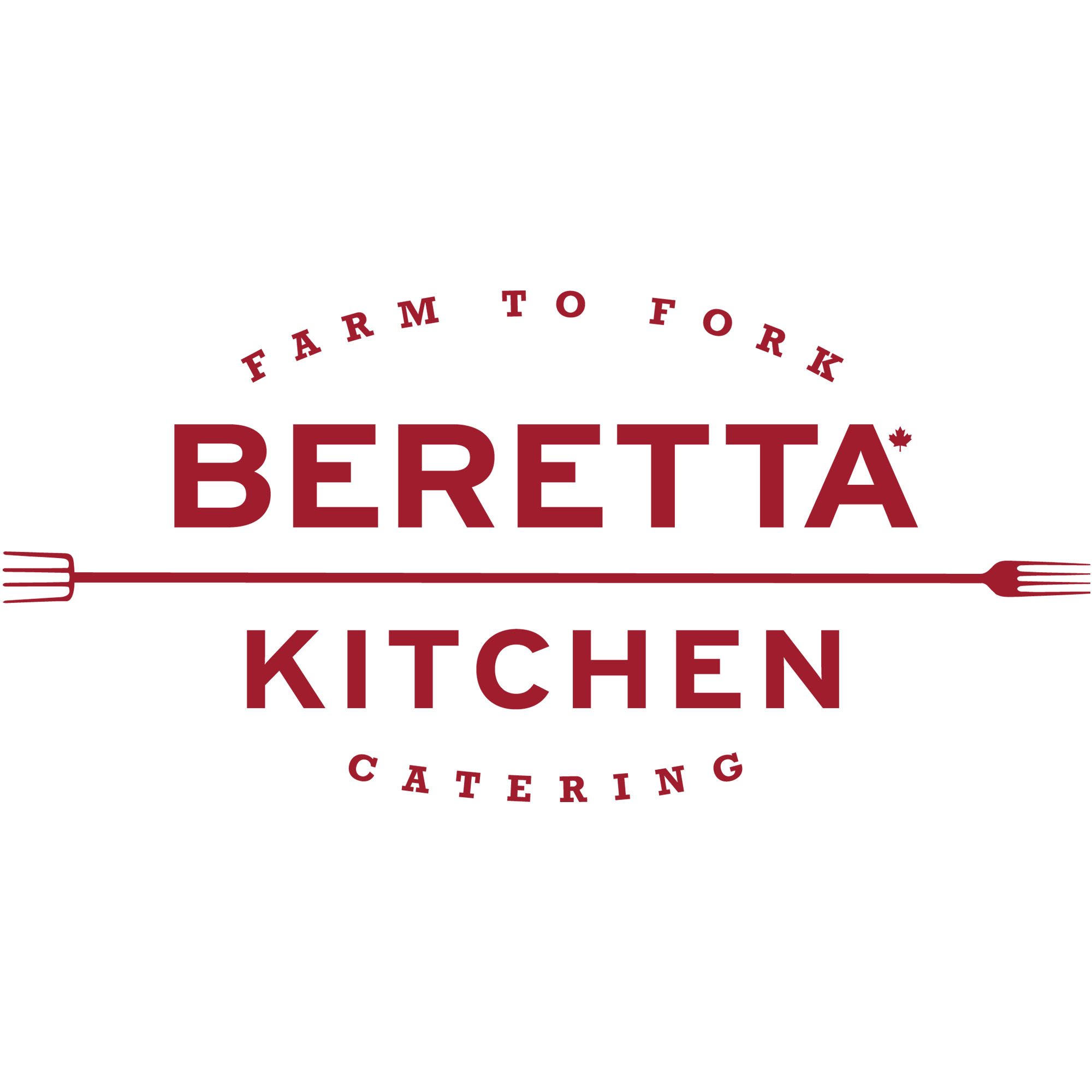 The Beretta Kitchen is a passionate, creative team of individuals who all share an intense love for farm to fork inspired food. The Kitchen caters corporate lunches, intimate dinner parties, weddings, and professional sports teams.